Transport Select Committee: NPP response
04.02.22
It is worth saying at the outset of this written evidence that investment in the rail network in the North is long awaited, and that it is a key part of the wider project to close the North – South divide. The whole purpose of the Northern Powerhouse as a project. The Integrated Rail Plan will in places, specifically the Western Leg of HS2 Phase 2b, make a contribution to improved connectivity, greater capacity and faster journey times.
But it is impossible not to compare it to what was promised in terms of HS2 and particularly Northern Powerhouse Rail. Our focus in this paper is on what is missing from the IRP and our hope that the Government will recommit to its previous promises to deliver the programme of investment that the North – and its own 'levelling up' agenda – deserves.
Read our full response in the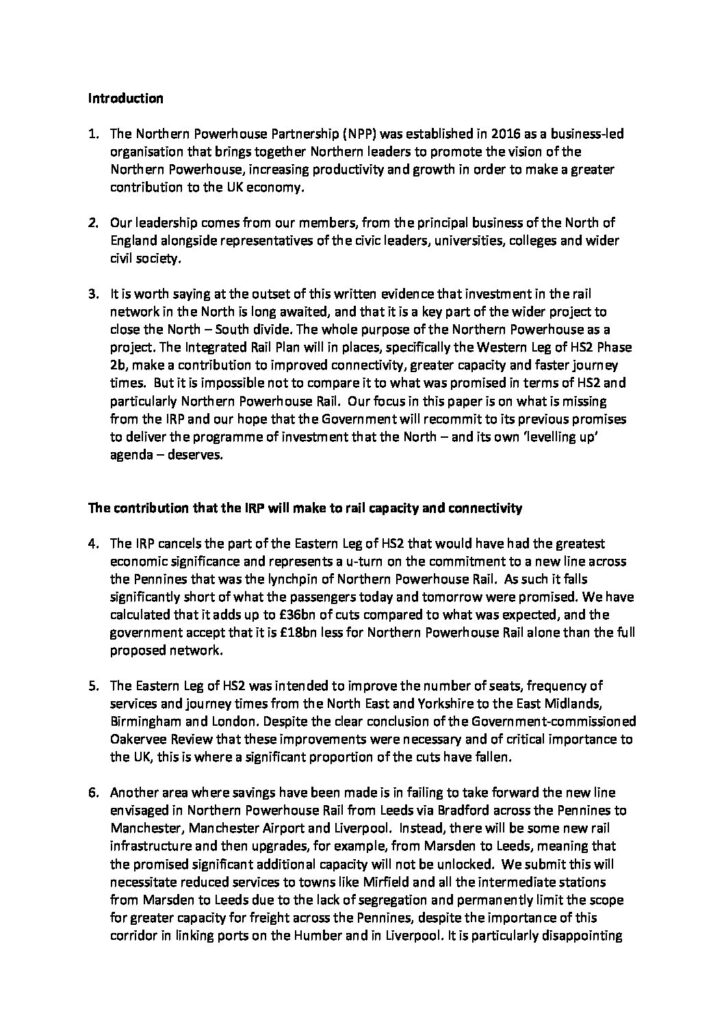 Get involved...
There are a number of ways you can help drive forward the Northern Powerhouse agenda.
Our Members
Working with businesses and organisations accross the North