Devolving our railways
12.08.18
Over a six-week period in early summer, commuters and families faced misery on the rail network across the North caused by the roll out of new timetables.
This research found that businesses were forced to count the cost of more than one million hours of lost time, affecting the ability of people to do their jobs.
The vast majority was commuting and work time here in the Northern Powerhouse – already lagging behind the rest of the UK in terms of productivity – making it particularly damaging.
To view the full report, please click on the link below: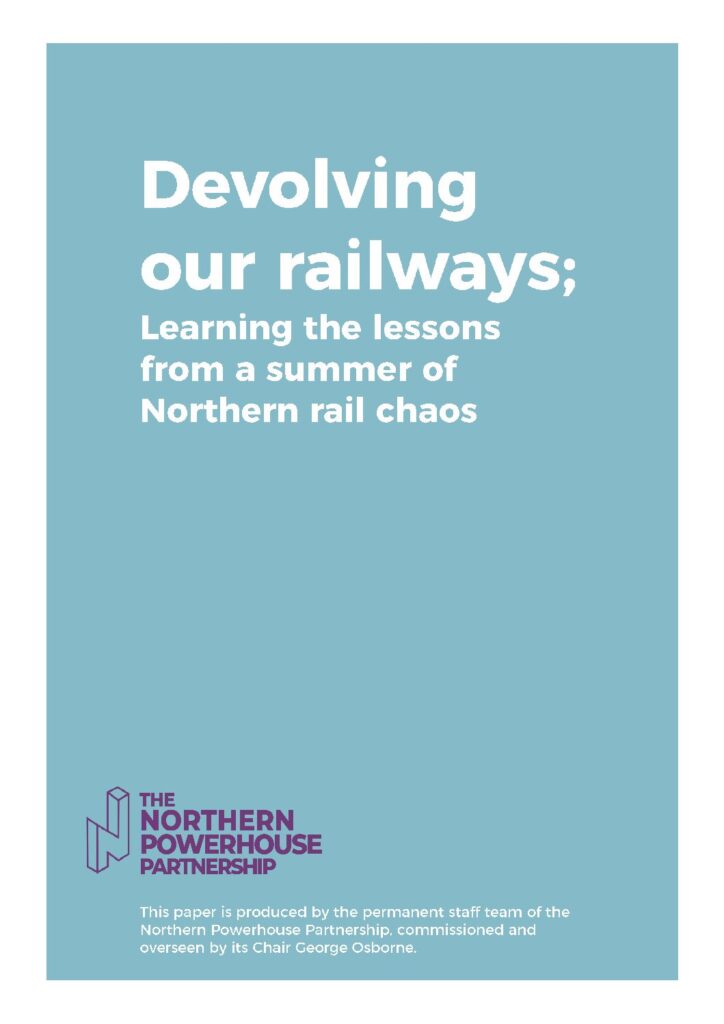 Get involved...
There are a number of ways you can help drive forward the Northern Powerhouse agenda.
Our Members
Working with businesses and organisations across the North