Educating the North
29.01.18
Of all the requirements to deliver a meaningful Northern Powerhouse, there is perhaps nothing more important than high-quality education and skills. In this, the third report from the Northern Powerhouse Partnership, we outline precisely what we believe is necessary to close the education and skills gap between the North of England and London, which will enable the North to narrow the long-standing and widening productivity gap in the future, and deliver on the ambition of the Northern Powerhouse.
There are 14 specific recommendations that we believe are necessary to complete these goals. These recommendations span the journey a child makes from the nursery to the workplace, addressing key intervention points where they need the most support. Of the most crucial factors affecting our next generation, there are three factors that stand out from many others: how vital a child's early years are, how disadvantage drastically impairs performance at school and drags the North further behind the rest of the UK and the importance of businesses across the North playing a much bigger role in leading and directing meaningful work readiness.
Please click on the link below to view the report.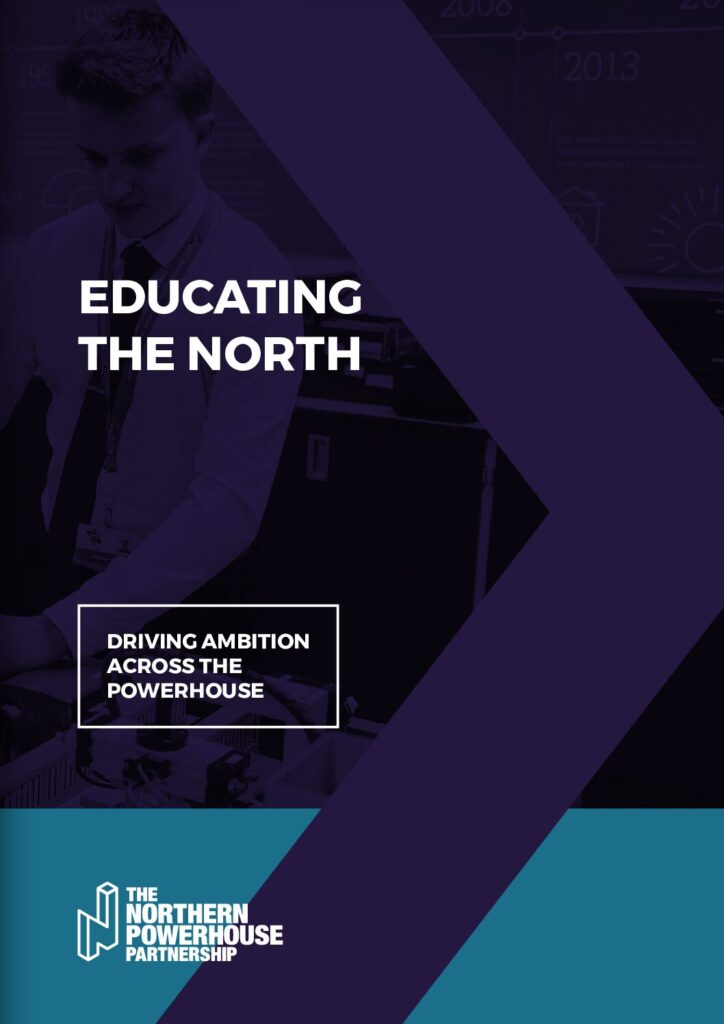 Get involved...
There are a number of ways you can help drive forward the Northern Powerhouse agenda.
Our Members
Working with businesses and organisations across the North