From Industrial Revolution to Northern Powerhouse
Productivity in the North of England
08.02.22
Before there was the Northern Powerhouse there was the City Growth Commission, an inquiry launched in October 2013 into the underperformance of the city regions of the UK. Chaired by leading economist Jim O'Neill, who went on to be appointed Commercial Secretary to the Treasury and a member to the House of Lords, it soon secured the interest of then Chancellor George Osborne, who saw an opportunity to close the longstanding north-south divide and, in so doing, drive up UK productivity as a whole.
It was Osborne who coined the phrase 'Northern Powerhouse' in a speech in the Power Hall at Manchester's Museum of Science and Industry in 2014.
Poor connectivity is a huge factor in why northern productivity lags behind the rest of the UK. Unreliable and infrequent public transport links mean that it remains impractical for businesses in Greater Manchester to recruit talent from a city as near as Bradford, placing a significant constraint on labour market formation. Furthermore, inadequate digital infrastructure is holding back economic growth in many northern towns. One fast-growing business in Halifax has had to open secondary sites in Leeds for this very reason.
Our analysis shows that there is still a significant productivity gap between the northern core cities and the UK average, although it is slightly narrower in Leeds and Manchester than in Newcastle, Liverpool and Sheffield. This reiterates the necessity to develop the Northern Powerhouse as an economic project – at a time when the Treasury's commitment to levelling up is not as strong as it needs to be to close the north-south divide for good.
There are, however, some positive signs. Many northern towns are feeling more of a benefit from their proximity to a core city. While core cities still have higher productivity per worker than their surrounding travel to work areas (TTWAs), that gap is now closing in the majority of cases.
However, the scarring effect of de-industrialisation has inhibited the economic power of many places – a point made by the University of Manchester's John Holden, among others.
In West Yorkshire, all of Leeds' surrounding geographies have now caught up the UK average – but Wakefield and Castleford has seen the slowest productivity growth in the region, in large part due to de-industrialisation. Meanwhile Harrogate – which has no industrial scarring – has seen the highest uplift in productivity.
We remain most concerned for those economies furthest away from a Metro Mayor. Workington and Whitehaven, for example, have seen relative productivity decline. We need to accelerate a Metro Mayoral deal for Cumbria for this very reason, if we're to unlock the economic potential of assets such as Sellafield. Centralised economic policy-making cannot and will not close the productivity gap.
---
Read the full report below: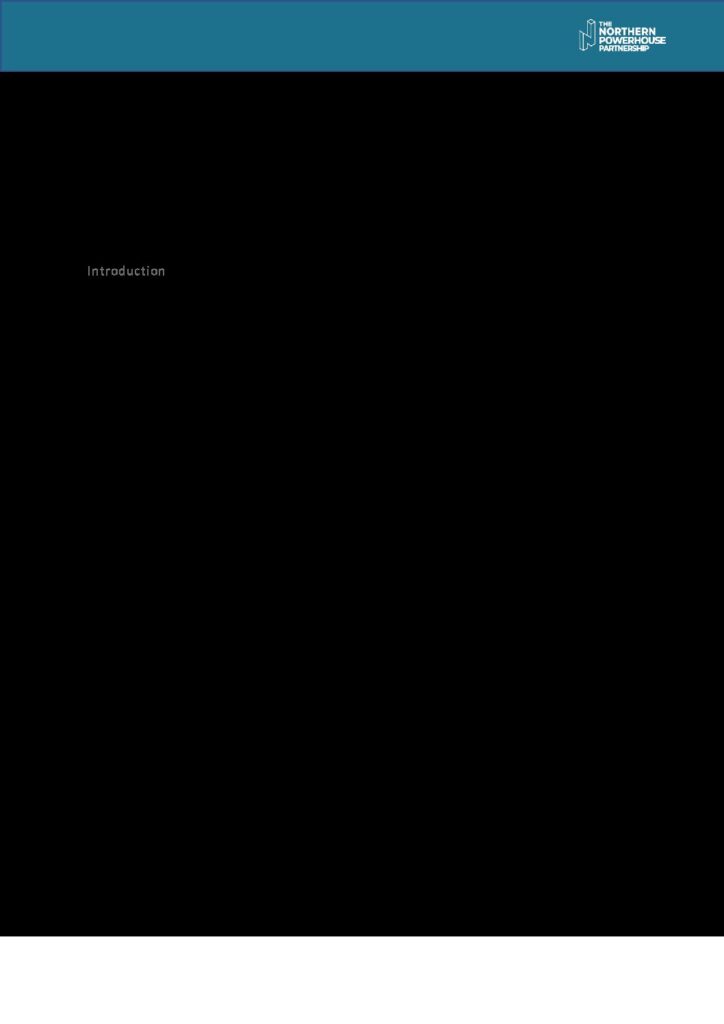 Get involved...
There are a number of ways you can help drive forward the Northern Powerhouse agenda.
Our Members
Working with businesses and organisations across the North