HS2 and the Economy of the North
15.10.19
We commissioned Steer Economic Development (Steer-ED) in September 2019 to review the economic benefit of High-Speed 2 (HS2) in the context of the Government's aim of rebalancing the national economy and the North's ambition to achieve its growth potential.
2016's Northern Powerhouse Independent Economic Review (NPIER) identified a significant and persistent productivity gap between the North and the England, driven by underperformance in Skills, Enterprise, Innovation, Connectivity, and Trade and Investment.
Should the North realise its growth potential, the NPIER points to a potential aggregate GVA prize of £1,008bn between 2035 and 2050. But, the NPIER warned that the North's capacity- constrained rail network was limiting growth. If transport investment could unlock 10% of this prize, it would increase GVA by £100bn.
More widely, the Northern Powerhouse will play a central role in the delivery of the UK's Industrial Strategy and the Net Zero Carbon Emission targets set for 2050. In this context, investment in high-speed rail and associated connectivity in the North is essential if the economy of the North is to play its full role in generating ideas and innovation, matching people to productive jobs, attracting high-value inward investment, retaining growing businesses, and rebalancing the UK economy (sectorally and spatially).
Please click on the link below to view the report: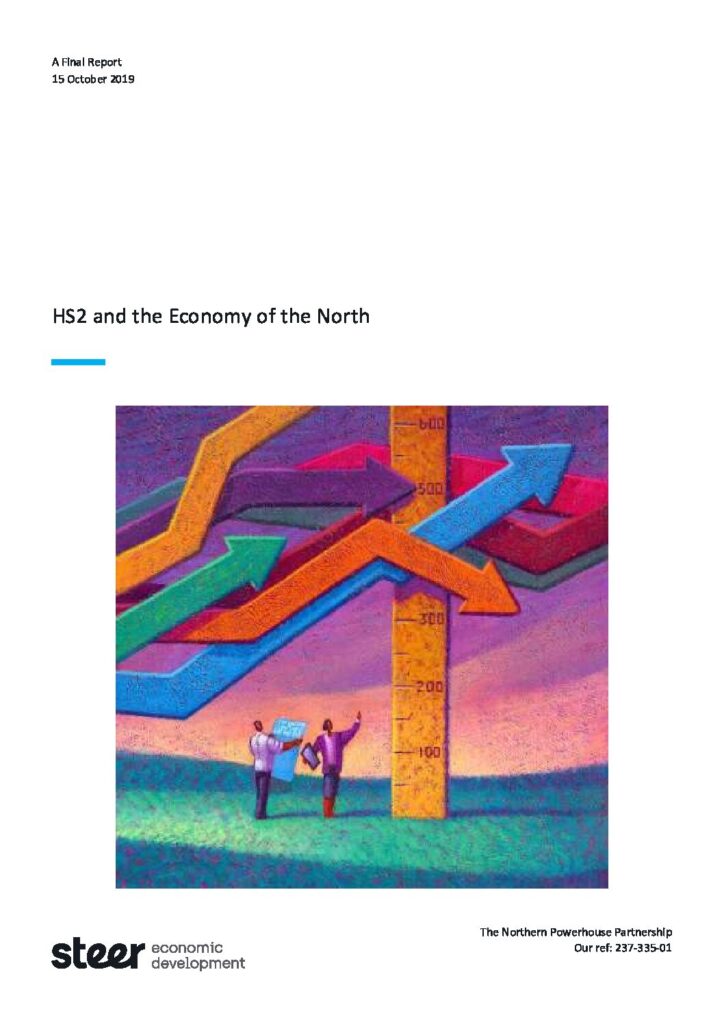 Get involved...
There are a number of ways you can help drive forward the Northern Powerhouse agenda.
Our Members
Working with businesses and organisations across the North